With technology progressing at an ever-increasing rate it is important for our clients to stay ahead of the game and keep prospective customers interested and engaged with their products and brand. This is why it is important for us to not only produce our VR tours, 360 videos and CGIs to the best of our ability, but to always be on the lookout for how we can improve and develop our products further.
Our Innovative New Offerings
Enhanced tours:  With a large National client base and over 600 tours produced in the UK and overseas, we believe we are the leading provider of Matterport tours in the country.  Matterport have recognised our contribution to their platform and have made us one of the first companies in the UK to be accepted as a "development partner", allowing us to create our own bespoke features for sole use by our clients. We have taken our tours to the next level, offering the ability to add a musical backdrop, automatic audio based upon a user's position in the tour and automatic pop-up windows which are great for booking forms, images, user manuals, automatic website redirections and much more.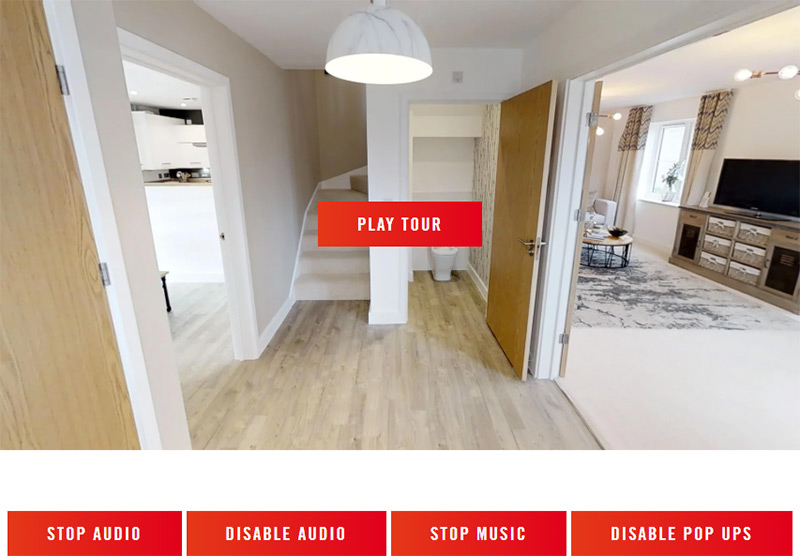 Are you disappointed that your existing tour doesn't have these new features? Don't worry we can add these exciting new features to any Matterport tour worldwide! Experience the demo for yourself on our enhanced tours page.
CGIs: As part of our continued growth and expansion, we are now pleased to offer high-quality, hyper-realistic and affordable CGI. We offer a comprehensive range of products including bespoke marketing CGI's generated from the data from your VR Tour(s), 360° CGI VR tours, external and internal renders, street scenes and even entire developments, all with prices starting as little as £225.00+ VAT for a single external render.
Feel free to contact us for examples and our full price list or visit our CGI page here.
Mixed Media Video: Like many other traditional media companies, we offer drone and ground photography and videography but with a twist. We now offer 360° drone photography and videography, creating a truly unique, engaging and immersive view of your business or product(s). We can even incorporate our new CGI 3D models into these photos and videos, allowing viewers to immerse themselves and to fully understand where a new housing development will be, or maybe even a solar or wind farm, the options are endless.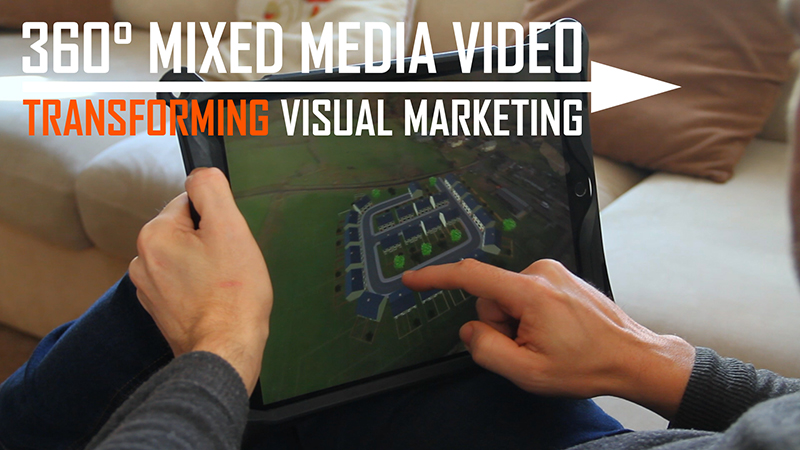 The initial response to our launch has been great, especially from new home developers, many of which are looking for new and exciting ways to showcase their developments; we can provide this through a medium that has proven statistics to show increased engagement over traditional media formats. Visit our 360 video page to see for yourself.
Technology is developing at an exponential rate and we are constantly striving to develop new and unseen innovative products each day, pushing the limits of our current technology and software. We believe our services are at the forefront of mixed media marketing and is the future for selling and promoting businesses, products and property. But we won't stop there and already have a number of other offerings in development as we speak!
If you would like to discuss any of our products or indeed have an idea yourself that you would like to explore with us, then please contact us on 01823 299455 or email info@viewit360.co.uk.