Brief:
Duni Group UK wanted to create a virtual showroom for their hospitality products, that can be used by their sales staff and their customers. It would showcase some of their products in a virtual hospitality setting, whilst still having the ability to change designs / colour options.
Project Build:
Created entirely in CGI, we not only built the physical environment but also re-modelled the Duni Group products in CGI, adding some animation to bring the space to life.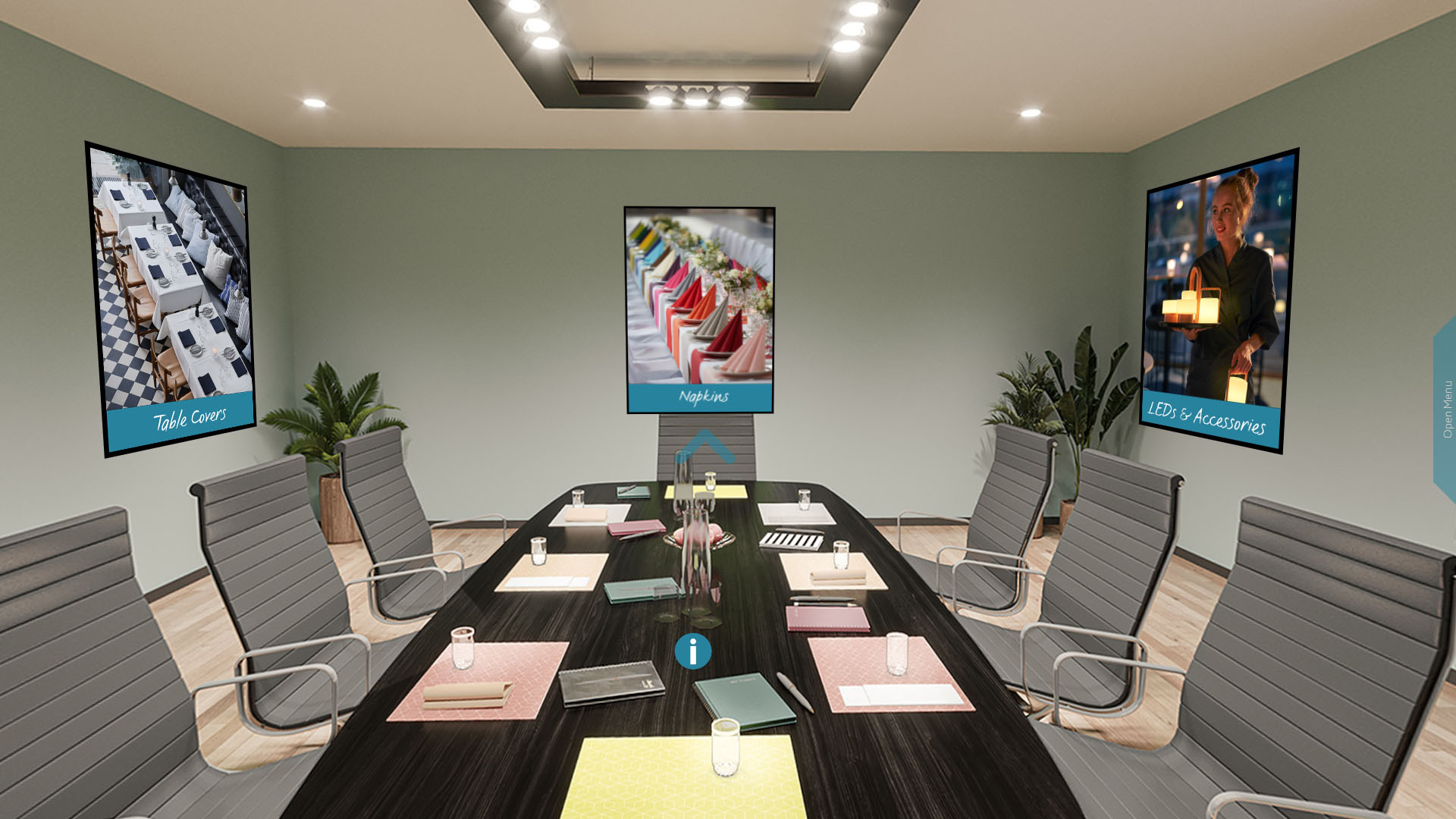 The platform build from our point of view was to be in two stages. The first was the front end, customer facing platform which involved created a fully branded experience with selector menu where the user can change the colour of the serviettes or table clothes and gather all the required information from the latest products released by the Duni Group. Duni's customer can also log in on a dedicated system and then all the offerings within the experience are branded to that company.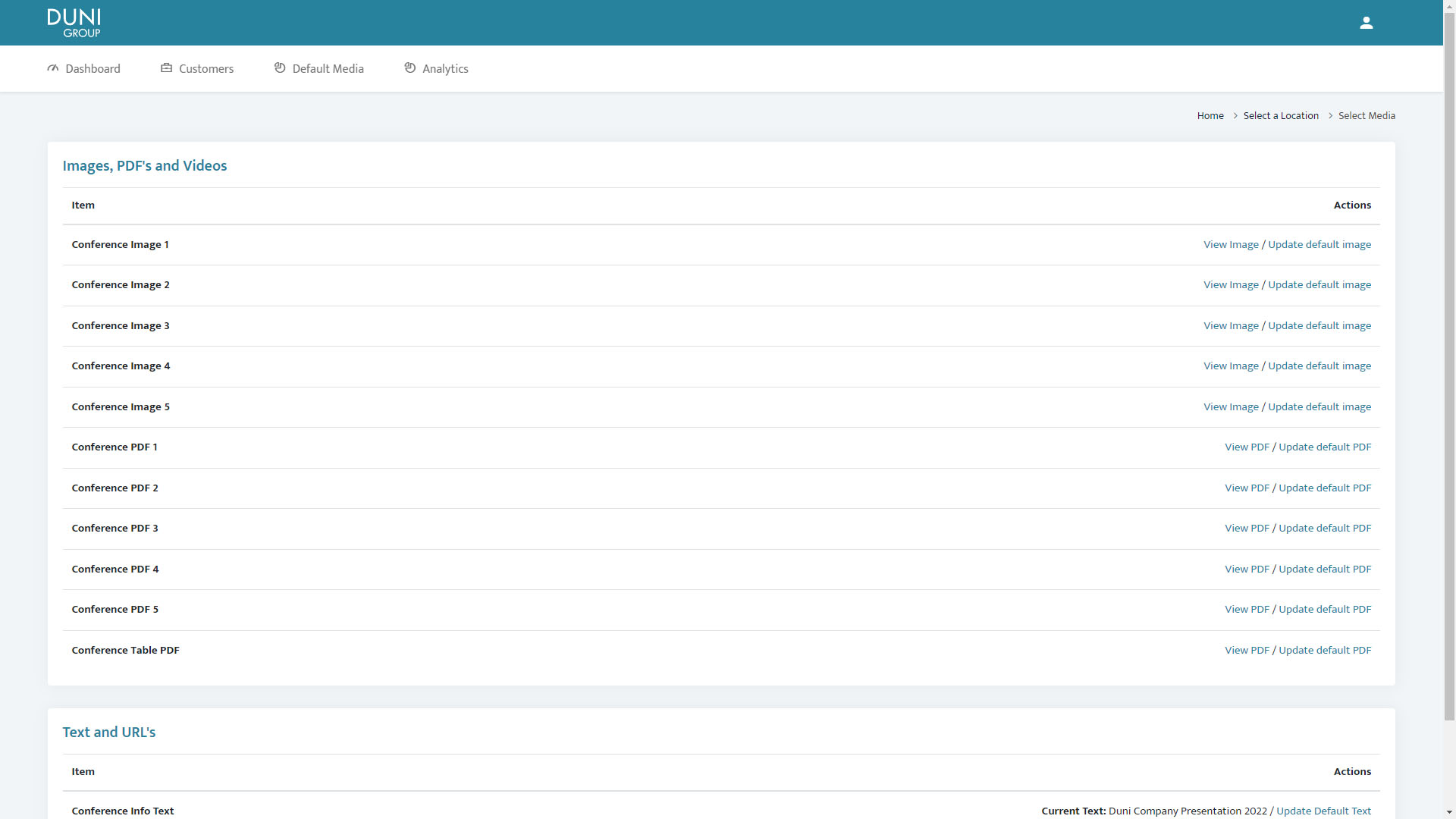 The second part and much more complex aspect of this build was to create an admin panel for the Duni Group that would allow them to change wall posters from the CGI environment and update newsletter links and magazine images shown in the racks. This was to reduce on going costs for the Duni Group as their German department had produced a similar product but were getting heavily charged for every small amendment they requested. Our platform now negates this issue and makes for a much more cost-effective purpose.