Brief:
Working with our partners at Hyybab, we were asked to produce the virtual tour of a Memoria Crematorium for their Hyybab virtual experience. The idea was to help families find peace of mind and comfort by familiarising themselves with the environment before what can be quite an overwhelming time.
The Project Build:
We captured and combined 360 aerial photography with 360 ground video and Matterport virtual tours. This allows the user to access all public areas of the site, giving them the control of what they explore and at their own pace. Using our in house built bespoke menu, navigation is quick and easy and fully branded to the Memoria Group.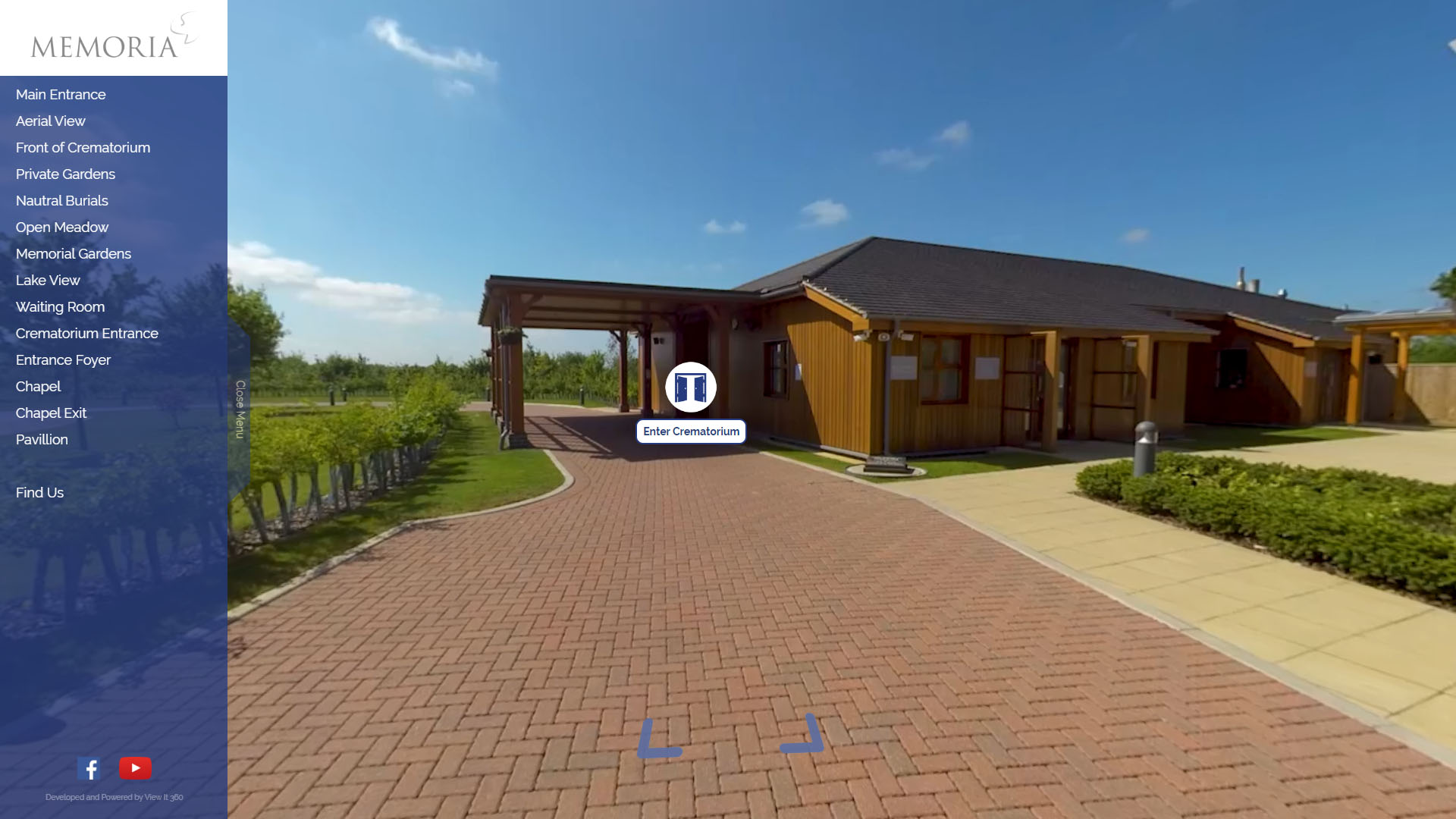 We wanted to use 360 video for the ground shots to bring the outside spaces to life. As they are such lovely gardens and so peaceful, we wanted to ensure this was caught where you can see the plants gently blowing in the light winds and the ambient background noise of birds.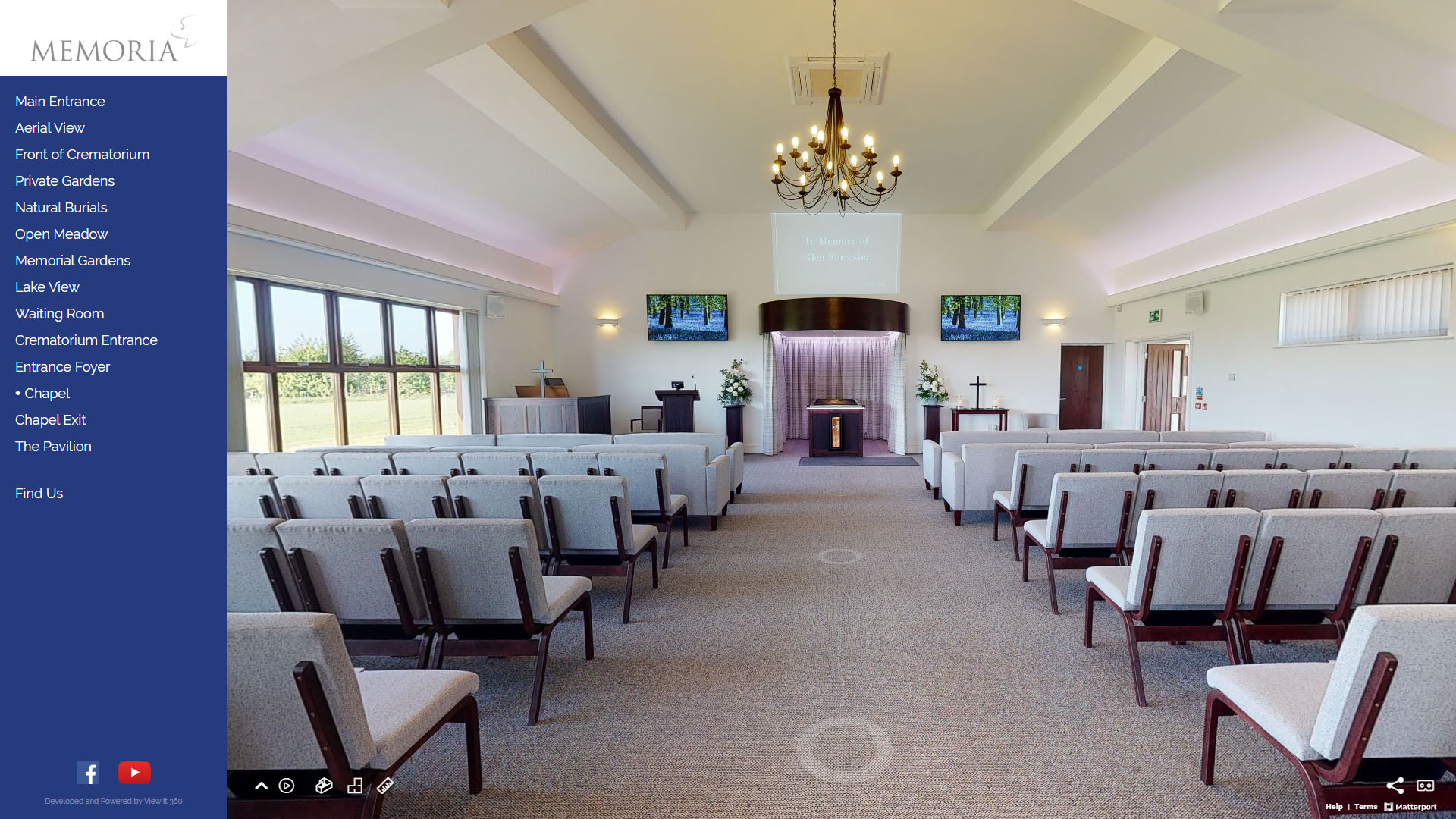 The internal aspect was captured using Matterport. This allows the users to explore in more depth these areas and to see all of the offerings/services supplied by Memoria.