The National Trust in partnership with the Environment Agency and Defra have asked View It 360 to create a Riverland's corridor 360 immersive tour. The work on a new Environmental Landscape project at Holnicote, Exmoor is focused on riparian corridors, making space for water and nature on the estate and the adjoining land. A key project workstream is ecological monitoring focused on species diversity and abundance.
The platform with each of the 24 aerial positions will be updated once per year for a minimum of 10 years, with the aim to capture 20 years from the same locations. A calendar menu within the platform will allow users to compare one year from another.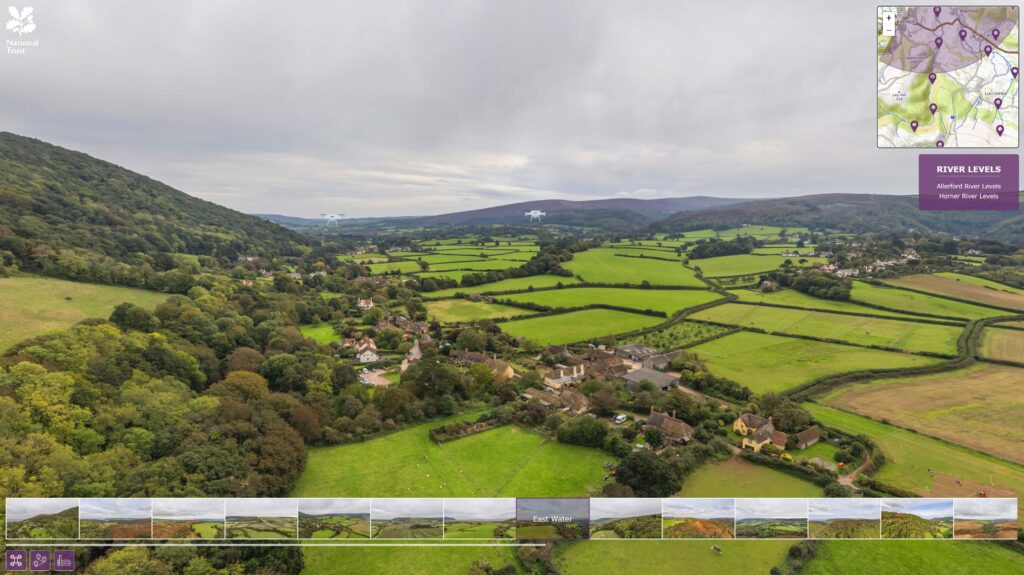 National student accommodation providers; Student Roost have another one of their amazing accommodation offerings available to students to explore in 360 video from anywhere in the world.  Having students moving within the video and discussing what's great about the facilities is a unique way to engage with new students looking for accommodation within the UK.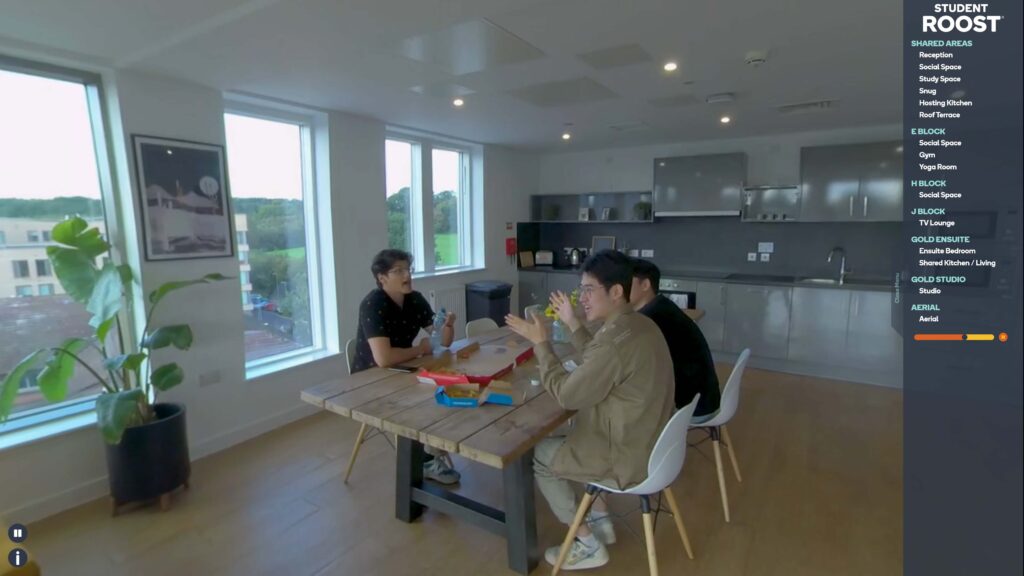 The stunning Jesus College in Cambridge have updated their original tour produced by us to a new 360 photography tour of current and newly renovated spaces.  Allowing the ability to explore the whole campus by air and ground, the new stunning imagery now showcases their conference facilities which connects flawlessly to the external tour.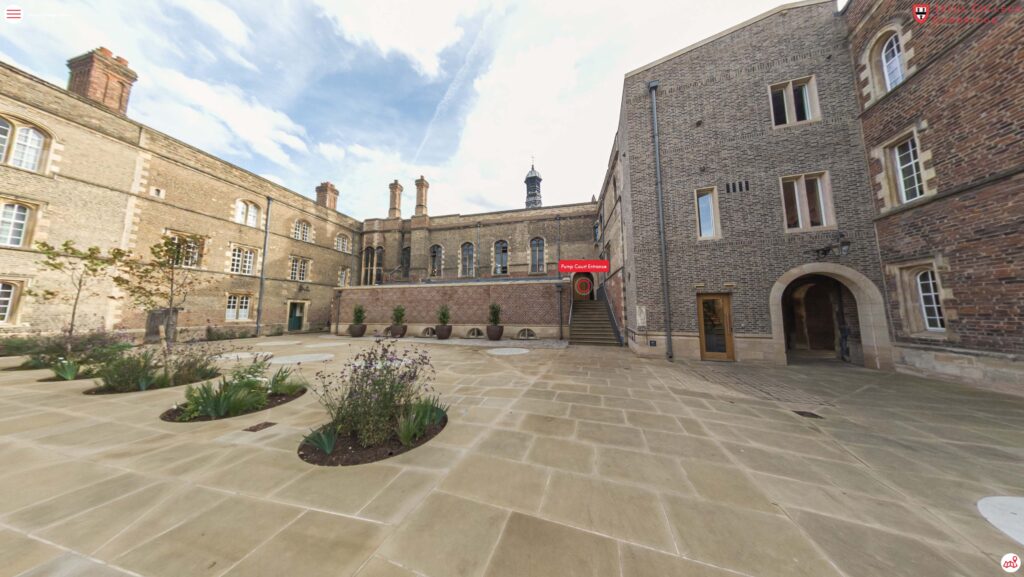 A global expert in the behaviour of water; HR Wallingford have created a fantastic 360 video tour of their advance facilities based near Oxford.  Using the skills of View It 360, an immersive tour showcases a number of scaled models of environments from around the world along with training facilities and how their technology works in creating the best methods to control water and prevent flooding.  There is also an adjoining 360 video tour of their ship simulator building where training takes place for ship operators from across the UK and beyond.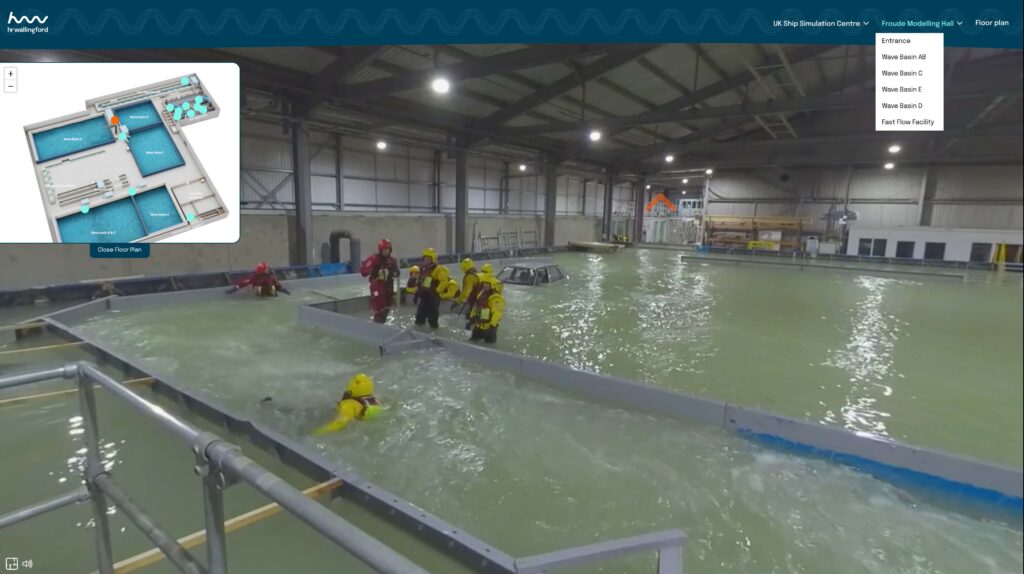 A National Trust historic building located in Exmouth, Devon which has undergone a major renovation programme is now available to see through an interactive platform created by View It 360. A le Ronde has a single 360 photograph which offers a number of information points with pop up images and descriptive text to showcase the painstaking works that have been undertaken by specialists.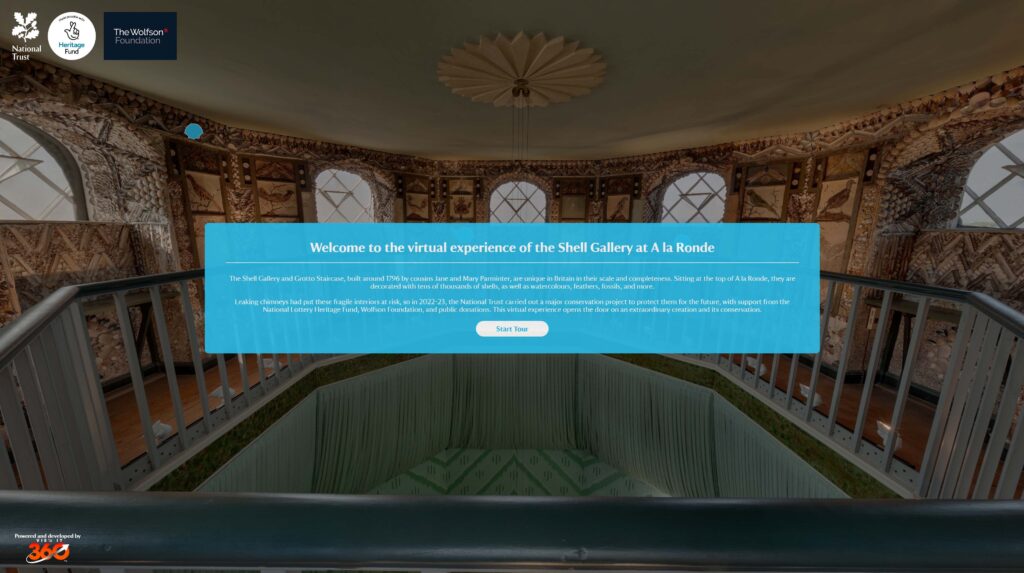 Video and photography work created by View It 360 on behalf of the National Trust has featured on a number of TV programmes including National ITV news to show a riverland's project that has been undertaken by the National Trust on the edge of Exmoor, West Somerset to help combat the risk of flooding and allow the river to create it's own pathway through the landscape.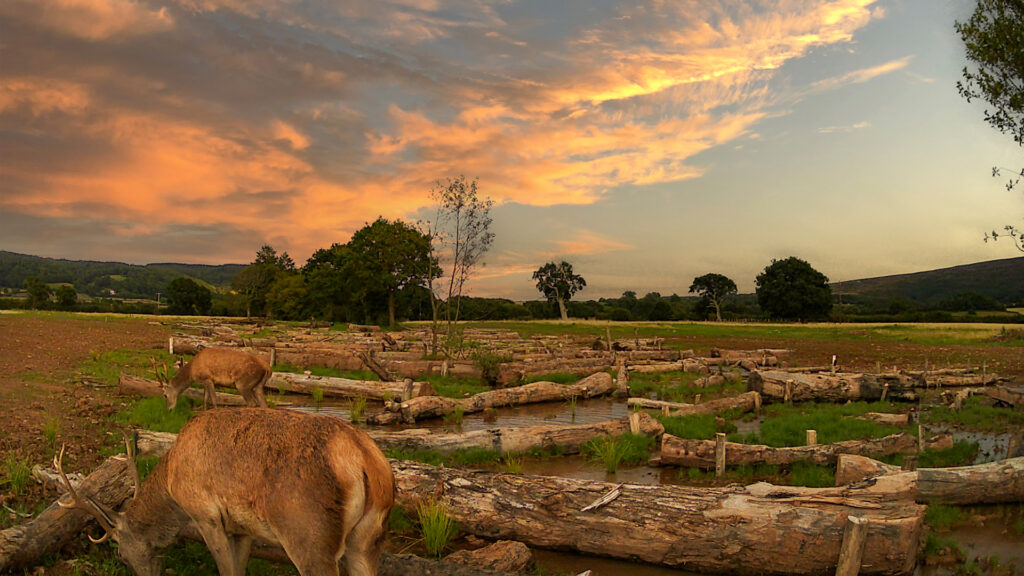 Delighted to have been instructed by Birmingham City Council and partners at UVB to create an interactive tour of the Alexander Stadium, a stunning athletics track and facilities which held the 2022 Commonwealth Games.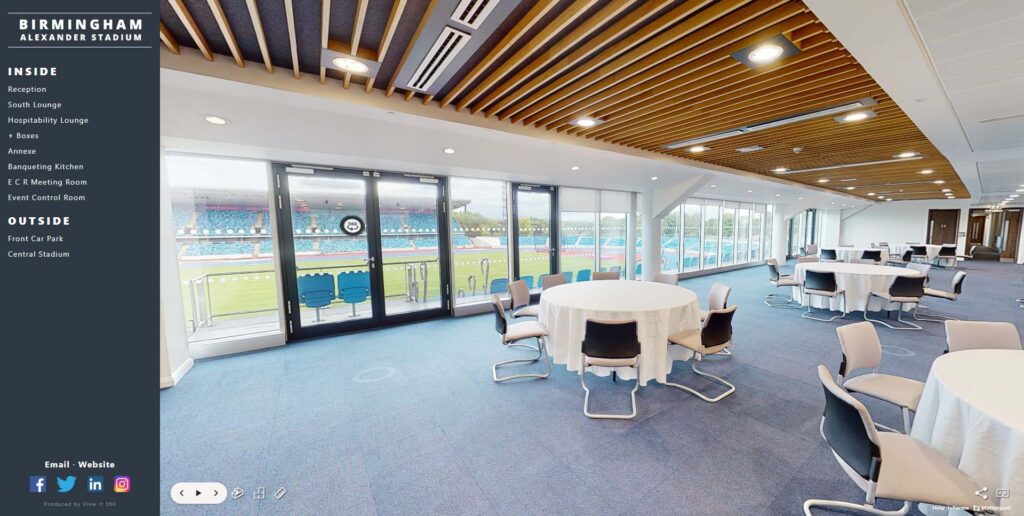 Fancy a coffee?  We were commissioned by a marketing company in London to capture 360° video footage of their clients facilities near Hull. This footage will then be made into a sales tool with animation overlays, showing the workings of these impressive coffee roasting machines and allow their clients and businesses to understand in more detail the process to producing amazing tasting coffee!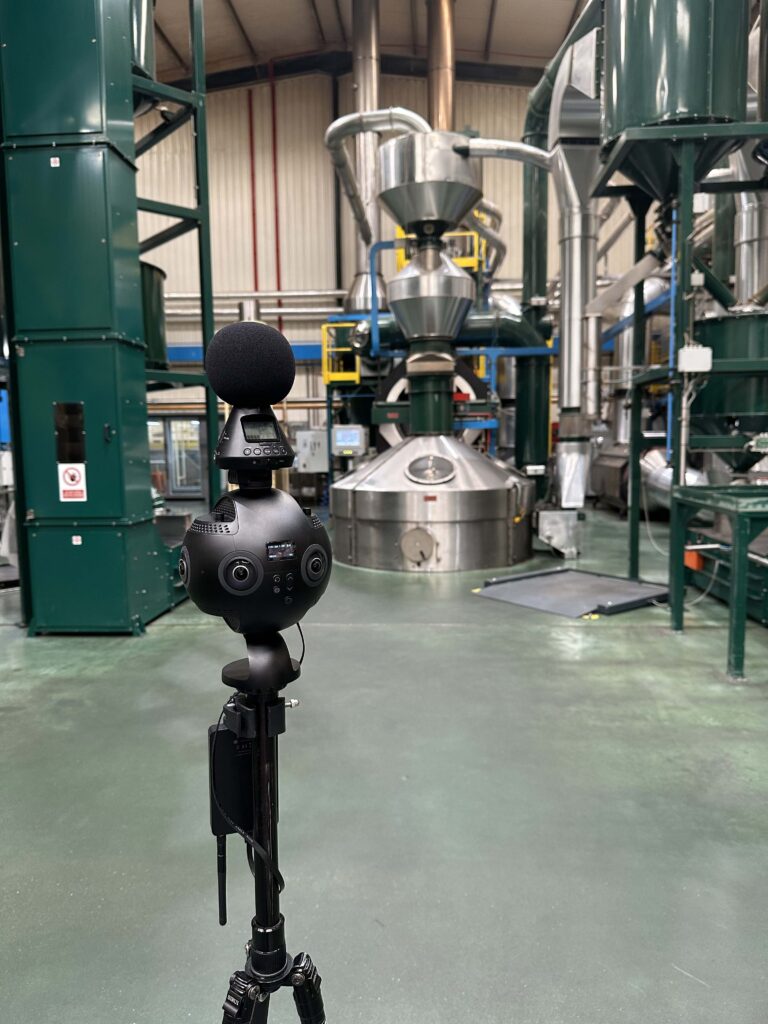 We have now captured the final footage for this unique 360° video tour on behalf of our clients HR Wallingford.  This platform will not only be web based but also built into VR headsets and these will be distributed to their global offices to allow clients around the world to see and understand how their projects are built and managed here in the UK as if they were stood in the facilities themselves.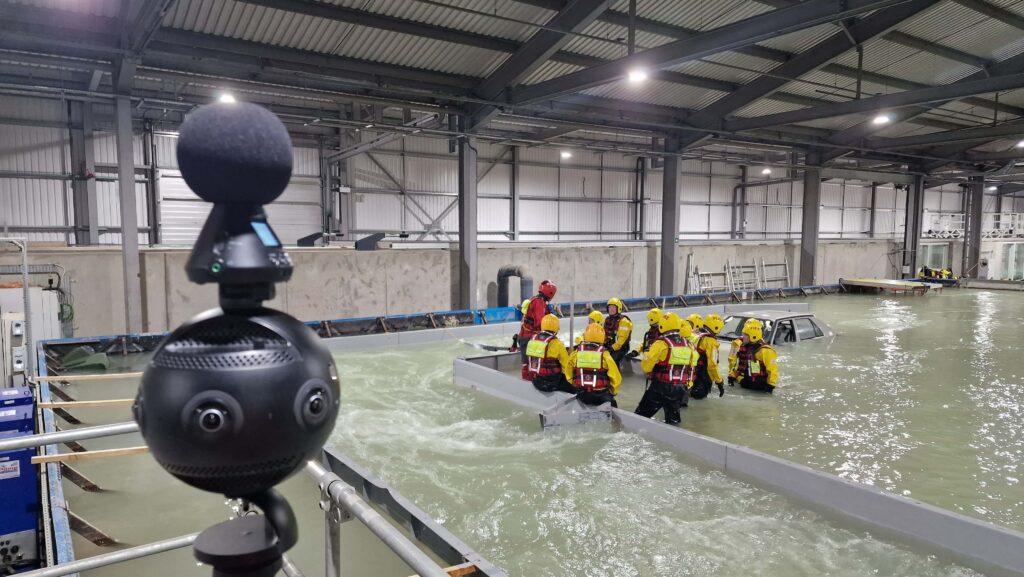 Our director Noel had a great couple of days with our partners the Venues of Excellence where we exhibited and Noel was also asked to present to the members and offer an insight into the current and future trends of interactive virtual tours and what's new and exciting to look out for.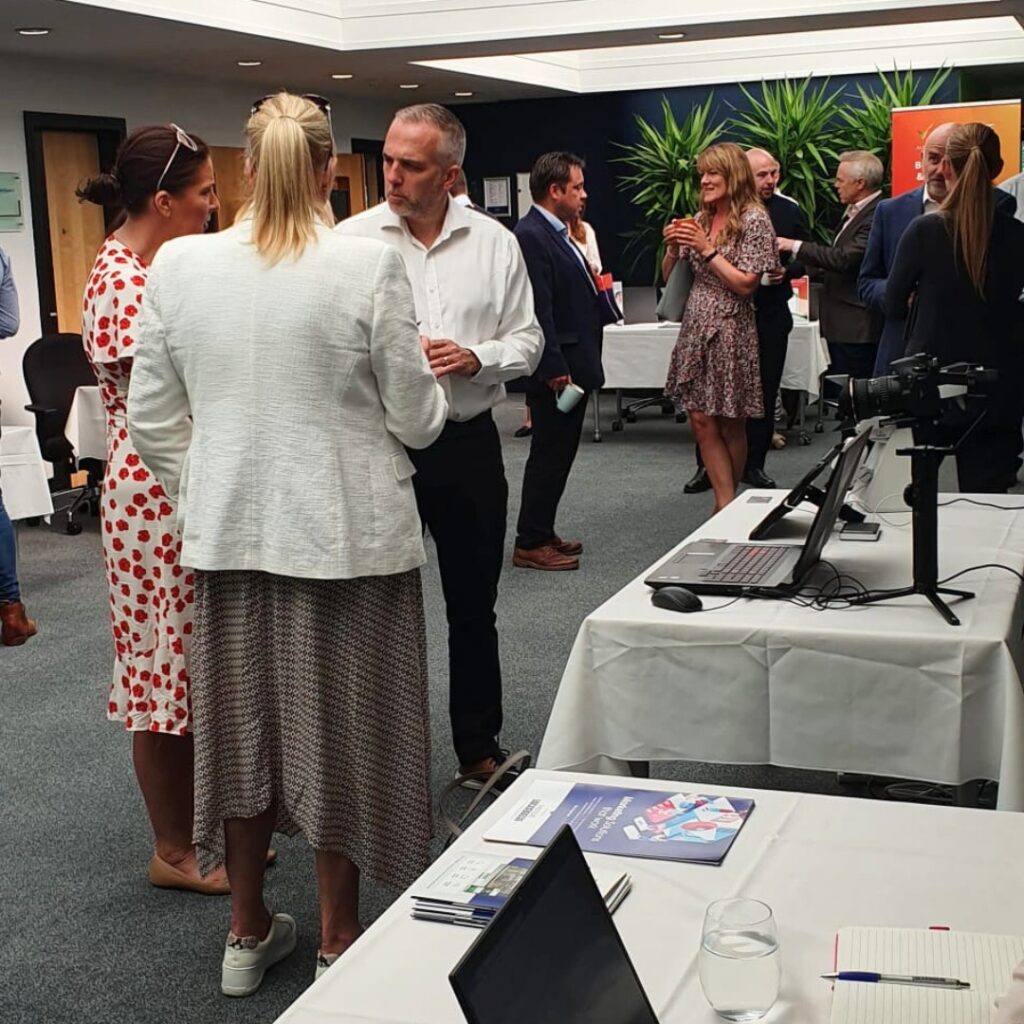 After the huge success of our virtual tour of a beaver enclosure, we are now nearing completion of a large interactive tour of a National Trust estate located on Exmoor National Park. This platform allows you to fly yourself around multiple locations and drop to ground level to learn more about the work the National Trust are undertaking with pop up interviews.  We are aiming for release of the platform during the summer.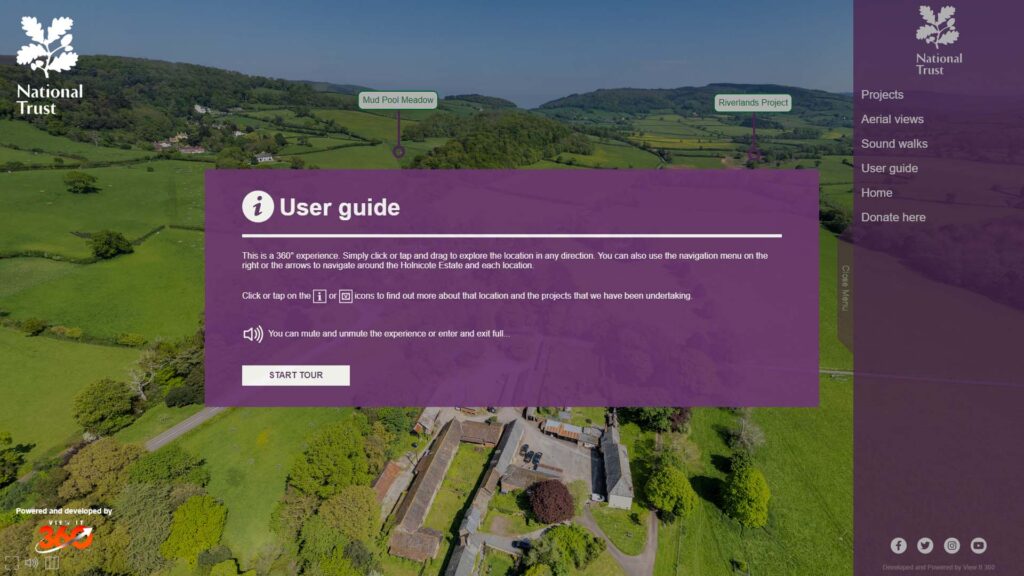 Having produced over 18 accommodation virtual tours across the UK for our clients Student Roost, we are now creating a health & safety platform with animations of smoke, pest control etc for their staff and induction training for new staff where they will navigate themselves to set scenes and will then need to find all of the H&S issues within that space. A counter is shown to show how many they need to find per scene and in total to complete the experience.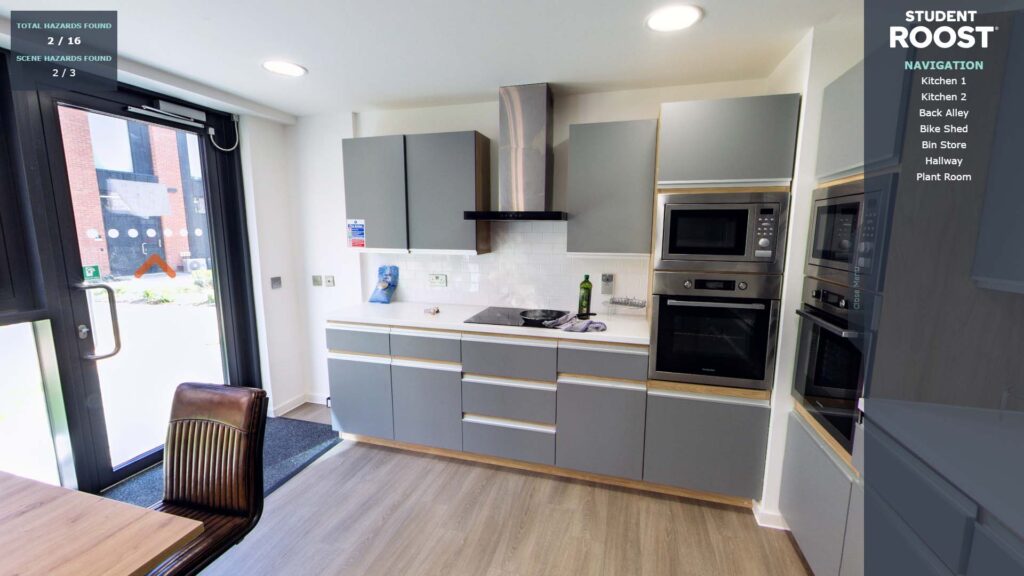 A great days visit to the Excel in London to film on behalf of our partners the Venues of Excellence for their promotional marketing video.  Really looking forward to putting together a punchy looking video to showcase their amazing consortium.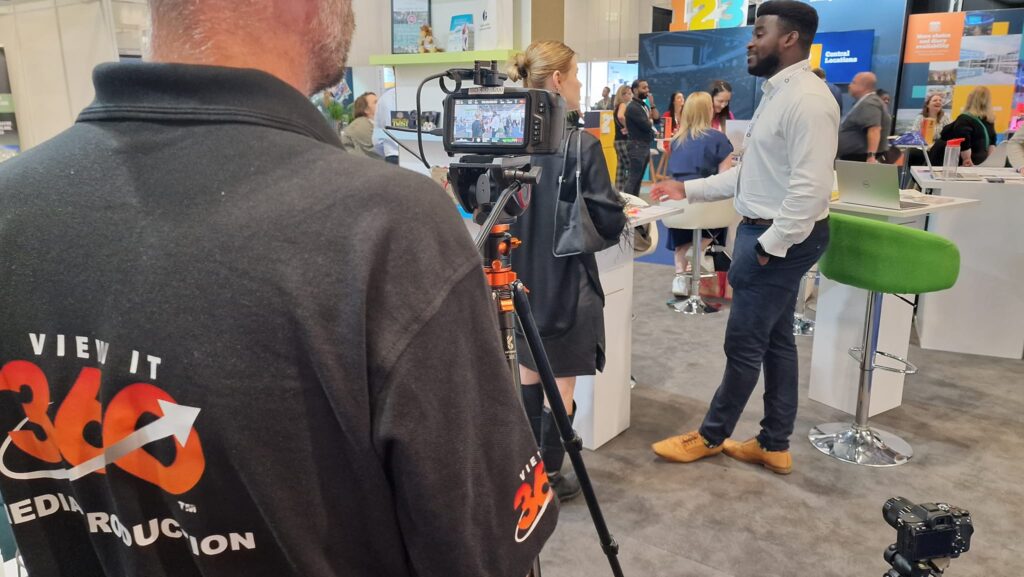 Launching W/C 1st May 2023 – ensure you are following us to see our next unique service. A global partner offering and we are the EXCLUSIVE providers for the UK!
Our National Trust VR experience was a real hit at a recent event organised by the National Trust.  Our unique virtual 360 video tour of a beaver enclosure wowed many on the day with some fantastic feedback such as 'truly amazing' and 'incredible'.   VR isn't just for gaming experiences, we are dedicated to use VR to help businesses across the UK and beyond!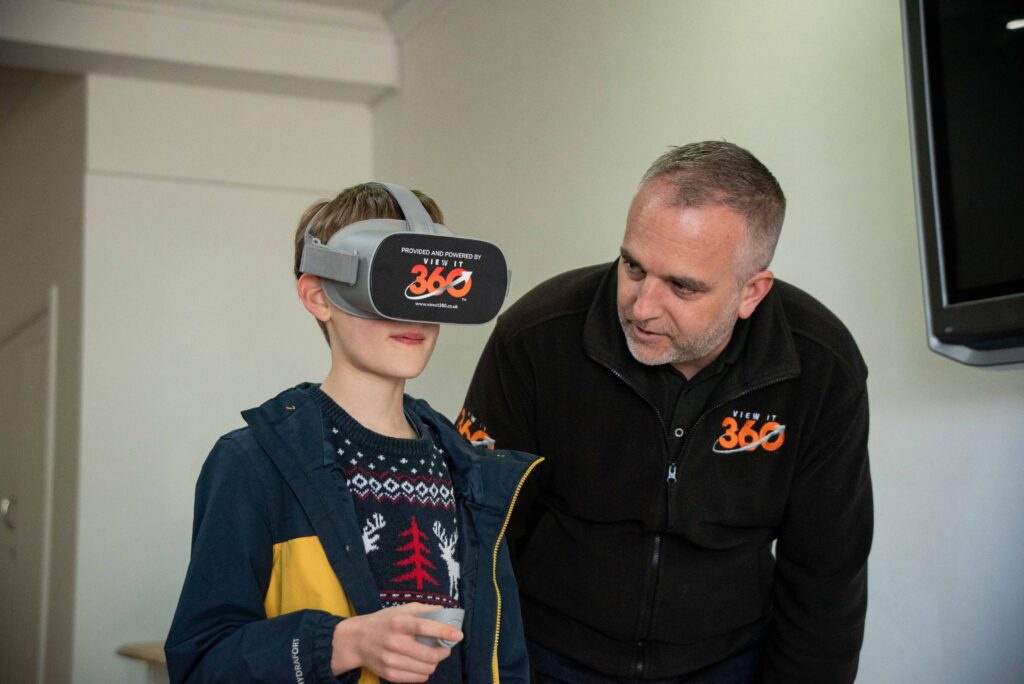 We are delighted to have been instructed by another National house builder, this time Persimmon Homes to capture a selection of their show homes and developments across the South of England to engage with buyers.  We currently have over 400 live new home virtual tours and with a fantastic range of CGI services, we can help with marketing new home developments across the UK.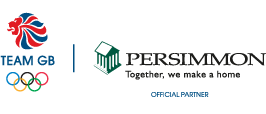 We have just finished a week in Nottingham filming 360 video tours for our clients; Student Roost to showcase their fantastic five properties to a global audience of future students.
Great to be back working with the University of Birmingham, this time producing a tour of their stunning Great Hall and Elgar Concert Hall, both of which will be built onto one of our bespoke interactive platforms to join existing tours and aerial map onto one easy to use browser.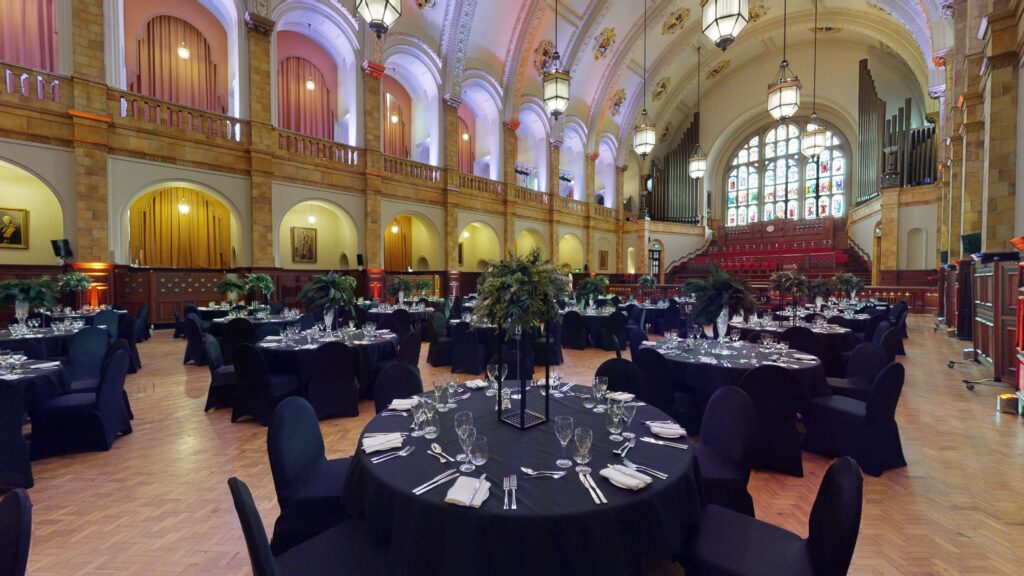 We've had a great few days away at the Venues of Excellence annual conference, this year held at the home of Formula One; Silverstone.  We film the event to produce a promotional video for the VoE along with social media clips and also Exhibit to some of the best venues the UK has to offer!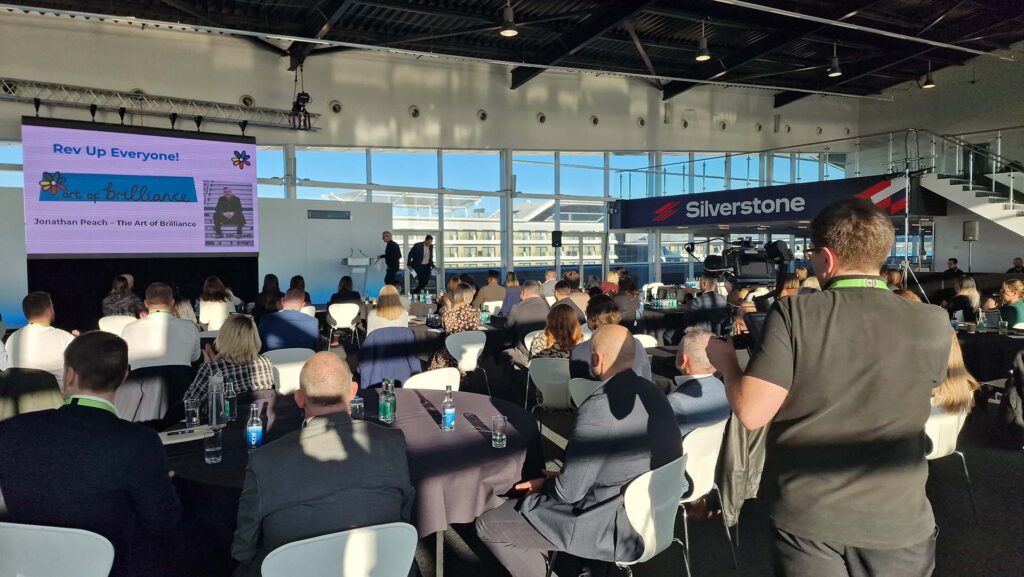 Delighted to be working with the UK's largest attraction park; Alton Towers this month and producing virtual tours of their two hotels and unique accommodation offerings.  This will then be built into a bespoke platform with external 360 video ground locations and 360 aerial images for a better understanding of car parking, navigation etc.
Another partnership tour with Hyybab is underway at the Hyatt Manchester where View It 360 are producing a mix of Matterport tours and 360 Video to create an all in one platform.  As the ground floor spaces will never be empty of customers and the Matterport system cannot have movement in the scans, 360 video will be used to bring those spaces to life and overcome the issue of movement.
Busy start in 2023 for our client, Crest Nicholson.  We cover all of the regions Nationally and have already had orders for the South and Eastern regions for January.